We offer professional commercial contracting or all your Construction & Remodeling needs.
Turn to our experienced team with confidence, knowing that our years of experience will provide you with prompt and unparalleled service.
Evolve Contractors offers a wide range of construction services to meet the needs of any commercial building project.
Our approach is what sets us apart from the competition. Our construction specialists utilize their experience and knowledge to ensure a smooth and understandable project experience for our clients.
Through effective communication and collaboration, our clients experience confidence in the building process, and trust that their vision will become a reality. For Evolve Contractors the relationship with our clients is what matters most.
Commercial Remodeling & Construction
Evolve Contractors commercial Construction & Remodeling projects revolve around 125 years of experience. This equates to speed, quality and cost effectiveness that makes all the difference. Evolve Contractors works with our clients to create innovative and cost-effective solutions to make sure our clients projects get completed on-time and on-budget. Evolve Contractors decades of experience in commercial construction and remodeling—along with our strong relationships with subcontractors, engineers, and inspectors—give us strength we leverage for you and your project, throughout  all stages from pre-construction to completion.
At Evolve Contractors, we specialize in commercial construction and remodeling projects, large and small. Give us a call at (888) 513-8658 for a free estimate and consultation for your upcoming project.
Tenant Improvemnt
SITE EVALUATION
Drawing from our 125 years of experience, we have developed strong relationships and work with commercial real estate brokerage firms to provide accurate and thorough site evaluations and can assist in our clients real estate selection process. Evolve Contractors also assist in determining construction scope and feasibility, providing them with valuable information needed to make informed decisions.
CONSTRUCT-ABILITY
Early planning between brokers, designers, general contractors in a and collaborate forum allows our clients to help avoid delays and added expense. Evolve Contractors offers advise for the team to the extent of material availability, construction feasibility, cost impacts and schedule implications early in planning. Evolve Contractors work closely with the project team to facilitate and execute. Efficiency and cost consideration from the beginning of the project makes our projects run smooth.
PRELIMINARY PRICING
Evolve Contractors deliver preliminary pricing that is thorough. Every component needed to build a project is priced through our extensive network of pre-qualified subcontractors, offering clients a construction budget that reflects current market costs, not just estimates. This avoids surprises later and ultimately results in project savings through-out the duration.
DESIGN ASSIST
Evolve Contractors relationships have been built on trust and respect, we work with our design partners with a collaborative approach. Evolve Contractors shared purpose is to serve our client and build the highest quality space possible. We provide construction solutions during the design process to ensure that the design vision can become a clear reality.
VALUE ENGINEERING
This is not just a money saving exercise. Evolve Contractors sensitivity to the goals of our clients and the talent of our design partners allows us to assist in the process of budget management while maintaining the focused design intent. Evolve Contractors thinks out of the box to find solutions, they stay ahead of innovation trends. Evolve Contractors are always searching for a more refined approach. Responding to the budget needs of our clients keep us focused on solutions that deliver the best project solution for our clients. Evolve Contractors provides alternative construction methods and collaborate with architects and designers. Evolve Contractors achieves value adding results within newly refined budgets.
Sustainability
We take our commitment to the people and the communities we serve very seriously.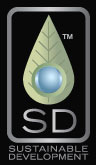 Our Sustainable Development Campaign is bringing to light, our business of doing good. Our ongoing commitment to Innovation is serving as its cornerstone. After all we are a coatings company. Our business is to serve, protect, beautify and take old, and make new again, the bases of sustainability. Protecting our environment is ensuring a healthy place for humanity. Inspired by the Betterment Element, Evolve Contractors™ is focusing full circle on less, Carbon producing methods and recycling of commercial waste, We invite you to explore our commitments to sustainability and track our progress. Sustainable good is contagious. Since the Campaigns inception it has become the very thread of our fabric. It has filtrated thought the company nourishing all that it has come in contact with. It inspires us all and is universally achieved in all elements of our business.
If you have questions about social responsibility at Evolve Contractors™, simply click on the appropriate link below for more information.
Safety
All projects at our firm include a site evaluation and a written safety plan.
Evolve Contractors Safety Plans address potential safety hazards and actions to avoid them.
You can be assured of Quality Performance, with our Firm's focus on safety and the environment.
Safety Planning and Environmental Peak Practices
Evolve Contractors's supervisors and crews team up for tailgate meetings on safety planning and environmental awareness at every project. Constant training equips our crews to deliver work on time and within budget safely. Our firm leads the way in comprehensive safety and education programs to protect our crews, clients and the environment.  Our Firm takes pride in our commitment to impeccable safety and awareness on environmental issues.  As the body of safety and environmental research grows, we are committed to shifting, evolving and continuously improving, with the conviction that innovative technology can provide betterment solutions. These Practices, along with our commitment to safety, guides us as we responsibly address the issues that our industry faces.
Methodical Training and Commitments
Our Firm has a commitment to ongoing training and awareness programs starting with our directors in our Safety & Environmental department, plus outside nationwide specialists, provide comprehensive training to keep our crews updated on new safety practices, environmental legislation, application techniques and coating technologies, including state of the art equipment for applications and rigging.
Our training includes:
Construction and equipment procedures and operation.
Correct use of personal protection equipment.
Hazardous materials use and disposal.
Maintaining state-of-the-art equipment.
Safety solutions for high rigging projects.
Comprehensible safety procedures at project site.
We look forward to challenges, opportunities and a future full of promise, we invite you to explore our commitments to safety and track our progress.
Providing free on-site consultations, utilizing several top-rated contractors to provide competitive quotes for your project.  In addition advantage of GREEN Innovation money-saving incentives.  As a result making your new vision become a clear reality, under budget.
©1995 – 2018 Evolve Contractors™. All rights reserved.
Evolve Contractors™ is used under license to the SC Enterprises Group of Companies in their various regions.
Evolve Contractors Logo, Sustainable Development Logo and all associated logos and designs are trademarks or registered
trademarks of SC Enterprises Group or an affiliated company. All other registered trademarks or trademarks are property of their respective owners.
Copying or reverse engineering of any part this website is strictly prohibited. Any infraction will be prosecuted to the fullest extent of the law.